My Books
Find out the latest on my books.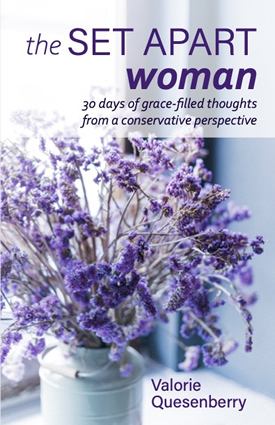 The Set Apart Woman
30 days of grace-filled thoughts from a conservative perspective

Thirty devotional themes to motivate and encourage you in your daily walk as a conservative Christian woman. Going beyond sentimental affirmations, these readings address the nuts and bolts of living out our life-changing faith in Jesus Christ. Using Scripture, life wisdom and thoughtful discussion, this book will suggest practical application for Biblical principles and introduce increased possibilities of surrender for every day of the month.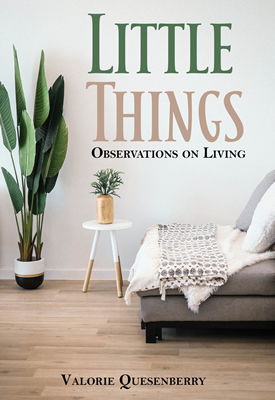 Little Things
Thoughts to Help in Living the Christian Life
Here is a collection of brief opinions on a variety of themes – ideas passed down from godly influences, thoughts and practices to be guideposts in the practical expression of a daily Christian life. Use them to start your own conversations and to form your own philosophies and patterns for life. Be inspired to live fully invested as a disciple of Christ, even in little things.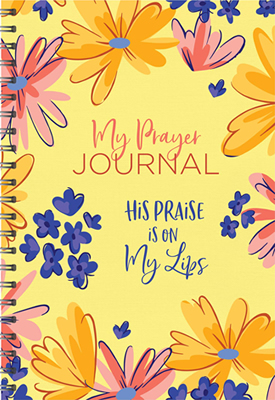 My Prayer Journal
A Fantastic Praise-Filled Prayer Journal for Your Daily Quiet Time
My Prayer Journal: His Praise Is on My Lips is an inspiring women's journal that celebrates the heart of praise and worship. Thoughtful readings will speak to your heart, and lovely prayers, memorable quotations, and scripture passages add to the rich spiritual depth of the book. Packaged in a lovely, convenient spiral binding, My Prayer Journal: His Praise Is on My Lips is a great reminder of the encouragement of true, heartfelt praise to God. It's the perfect book to give as a gift or use for personal quiet time.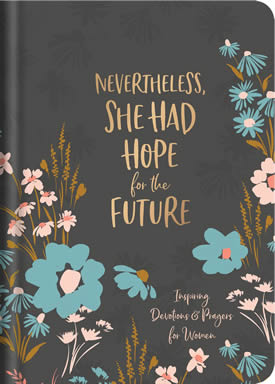 Nevertheless, She Had Hope for the Future
Nevertheless, Have Hope for Your Future!
This lovely devotional collection is designed to help you grow deeper in your faith and connect to the heavenly Father's heart. Dozens of practical and hope-filled devotions inspired by Jeremiah 29:11.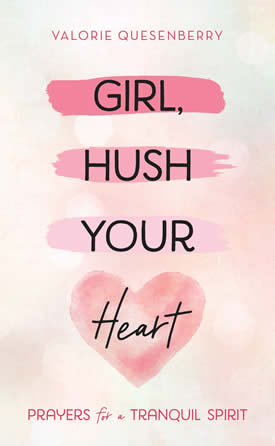 Girl, Hush Your Heart
Prayers for a Tranquil Spirit
Ever feel overwhelmed by life?
Girl, it's time to hush your heart. . .
This lovely prayer collection is designed for those moments when you feel overwhelmed by life—all the tired moments, the stressed-out moments, the fear-filled moments, the tearful moments, and more. Dozens of practical and encouraging prayers, complemented by related scripture selections, will inspire you to hush your heart as you enter the heavenly Father's presence and strengthen your connection to Him.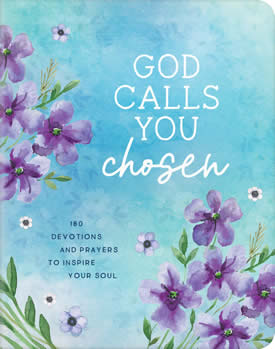 God Calls You Chosen
180 Devotions and Prayers to Inspire Your Soul
In a culture that fills your head and heart with lies about your value in the world. . .there is One who calls you chosen.
And He can be trusted. His Word is truth.
This delightful devotional–created just for you–will encourage and inspire your soul with deeply rooted truths from God's Word. Each devotional reading and heartfelt prayer will assure you that you are truly chosen–because God says so. . .and His Word is unchanging!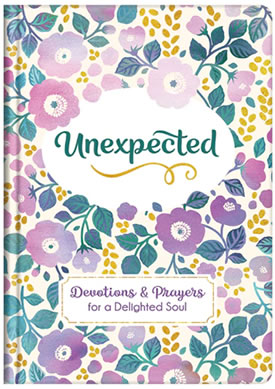 Unexpected
Devotions & Prayers for a Delighted Soul
Ever have an expectation for how God will answer. . .and are surprised when He doesn't follow through like you think He will?
Featuring more than 120 devotional readings plus inspiring prayers and scripture selections, this soul-stirring devotional will encourage you to spend purposeful, one-on-one time with your loving heavenly Creator. Unexpected: Devotions and Prayers for a Delighted Soul will help you come to recognize that God's plan is the very best plan for your life–and He often responds in quite unexpected, delightful ways, filling your heart with the startling wonder that only God can provide today and for all your days to come!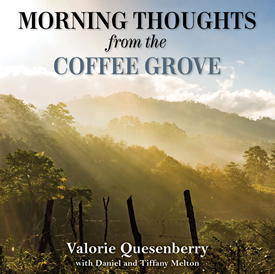 Morning Thoughts from the Coffee Grove
This collection of inspirational thoughts with Scripture is a wonderful addition to your personal quiet time. Delve deep into the seasons and challenges of life as seen through the eyes of a coffee drinker. Gain a better understanding of the process from coffee cherry to coffee bean to coffee cup through the meditative reflections and stories from missionaries and coffee growers. A great gift for any coffee drinker who wants to spread the aroma of Christ in daily life.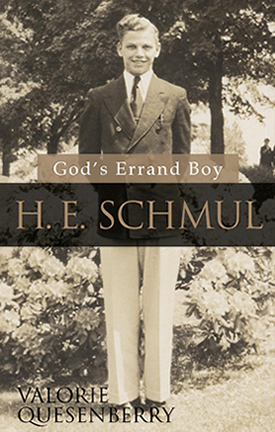 God's Errand Boy – H.E. Schmul
This 252 page biography of influential church leader and publisher, H. E Schmul, is a fascinating read, the remarkable story of an unwanted baby, an incorrigible adolescent, a boy evangelist, a fiery young pastor, an orator, a pulpiteer, a visionary, a unifier, a writer, a publisher, a leader, a husband, a father, a grandfather, a great-grandfather, an historian, a traveler, a sufferer, a legend. Published by the InterChurch Holiness Convention in association with the Schmul Publishing Company, this book will challenge and inspire you to follow God's plan for your own life.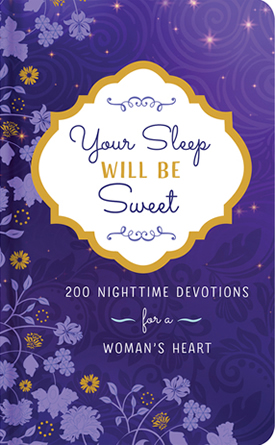 Your Sleep Will Be Sweet
Two hundred devotions will comfort and refresh your weary spirit as you unwind at the end of your busy day. You'll relax as you spend much-needed quiet time. . .to reflect on and end your day in peaceful conversation with the heavenly Father. A sweet way to a good night's sleep!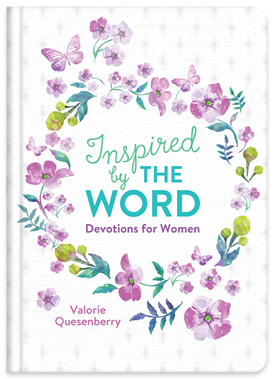 Inspired by The WORD
One hundred words—including Peace, Wonder, Miracles, Heaven, Purpose, Celebrate, and more!—complemented by memorable devotional readings will inspire you to think more deeply on the heavenly Creator and His Word.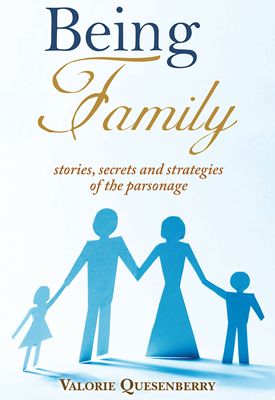 Being Family
This book is a brief narrative of the journey of a human family – through early marriage, parenting, life seasons and God's leading. Every reader, in ministry or not, will find something that resonates with his or her own experience. And for those who really want to understand and love the parsonage family in their local church, these pages contain helpful information.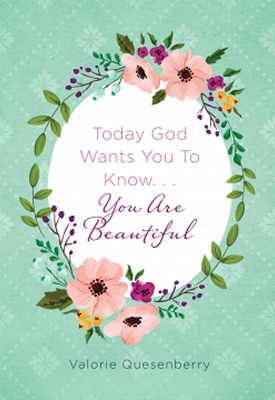 You Are Beautiful
Today God Wants You To Know … You Are Beautiful
Listen for His still small voice as you ponder these devotional readings from His Word to your heart. You'll come away feeling perfectly refreshed, knowing that you are His beautiful daughter!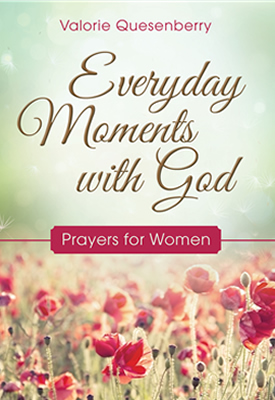 Everyday Moments with God
An inspiring prayer collection that will meet you right where you are – in your "everyday moments." Dozens of practical and encouraging prayers that will draw you closer to His heart.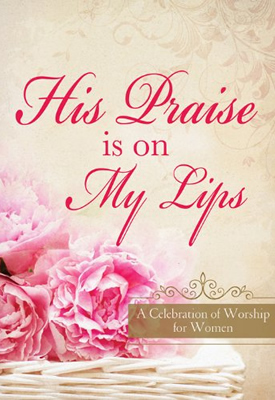 His Praise Is on My Lips
From Christ's work on the cross to the wonders of nature and simple daily blessings, there are countless reasons to praise Him. In our professions, marriage and homes, in our spiritual lives, along or in a crowd, today and tomorrow, we can join in the celebration with His praise on our lips. Here is an inspiring women's devotional that celebrates the heart of praise and worship.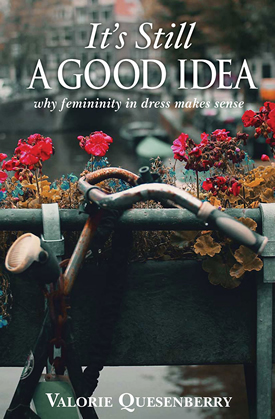 It's Still a Good Idea
It's time for a deeper understanding of femininity that's based in Biblical truth.  
Femininity is still a good idea. In fact, it was God's idea. It is expressed in His design of humankind and rooted in the truth of His character. Living it out in practical ways like dress and conduct not only makes good sense, but stands as a shining beauty statement to our Creator.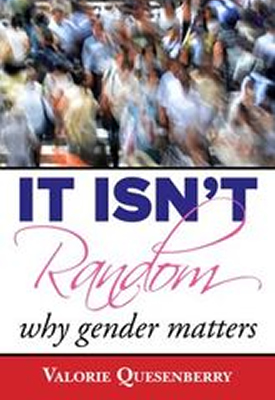 It Isn't Random
God the Creator built clues into the natural world and into our very bodies to help us discover the truth about gender. The problem is . . . .as a culture, we aren't looking for the clues. But choosing a gender isn't on the menu of options God planned for us. He chooses that for us, to fit His eternal plan and His purpose in our lives. Discovering the divine pattern and how we fit into it is an adventure that brings redemption and meaning and delight. Take the journey with me; dig with me into truth that will radically and beautifully change your life.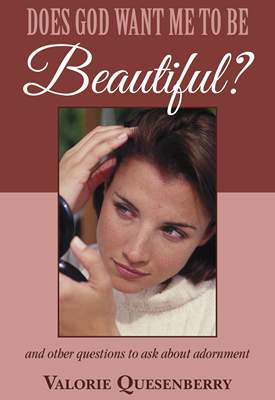 Does God Want Me To Be Beautiful
Does our interest in beauty reveal a wrongful vanity or does it confirm our design by God? How can we know how far to go in our use of beauty products and care routines and in choosing our clothing and accessories? What is appropriate for women who want to honor God? Join me for a discussion of beauty and adornment and let's discover how to honor Him with our feminine appearance.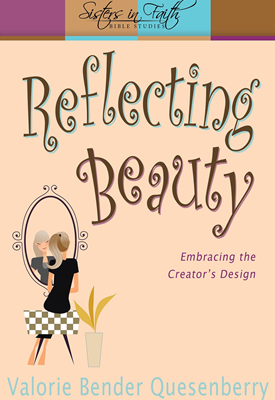 Reflecting Beauty
God has monogrammed His beauty on you. Beauty attracts us, because it is the visible imprint of Gods image on His daughters. Your Father delights in you. In this volume of the Sisters in Faith Bible Studies, you will meet several women who embraced their God-given desire to be beautiful, as well as God's command to live a holy life. As you share and grow together with sisters in Christ, you, too, will be empowered to resist our culture's destructive beauty messages and embrace God's heart of love for His daughters.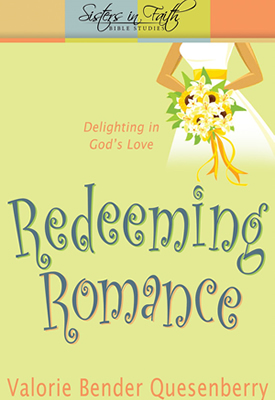 Redeeming Romance
God designed your desire for love as an echo of His divine romance with His people. He sacrificed His life to rescue you. In this Sisters in Faith Bible Study, you will begin to grasp the depth of God's love for you and be invited to a deeper relationship with Him. You will nurture your relationship with Christ and be equipped to reject substitutes for true love–both in your earthly relationships and in your relationship with God.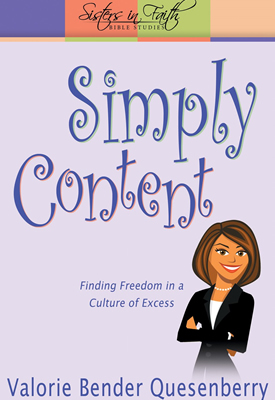 Simply Content
Ever since the fall, we've had an unquenchable appetite, an ever-present desire for . . . more. And the world is eager to feed that hunger with an unending array of indulgences. But when you know the truth, it can set you free. In this Sisters in Faith Bible Study, you will begin to see that contentment is an attitude with which you can clothe your spirit, like a new outfit you can wear in any circumstance. You will be equipped to reject the hunger for more and embrace the true satisfaction and freedom found in Christ.